Agilitas is the Isle of Man based software development company with a global outlook, providing bespoke software solutions to multi-national companies.
Our experts have significant experience in creating business solutions; from analysis, to implementation and beyond.
We regularly work alongside large corporate development and technical teams, supplementing their expertise and assisting them in bringing projects to fruition. Our 'can do' attitude is highly regarded by our customers.
Agilitas Ltd have gained ISO 9001:2015 certification for Quality Management. Please read our Quality Policy here...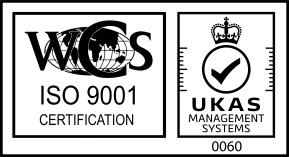 ---
Some of our customers...
All logos and trademarks are the property of their respective owners.
---
Technology & Skills
We create bespoke solutions using our preferred suite of development tools. Our developers also have the flexibility and experience to work with the clients development languages should this be preferred.
At Agilitas we are always updating our skills to keep on top of emerging trends and technologies. We are constantly researching and learning so that we provide the very best service to our clients.
Some of the tools & technologies we use:
Java
C#
Spring / Spring Boot
WPF
Docker
Microsoft Visual Studio
Jetbrains IntelliJ & Rider
Git
Agile Development
Microsoft SQL Server
MongoDB
JQuery
AngularJS / Angular
Typescript
Bootstrap
Angular Materials
MySql
Raspberry Pi
Virtualisation
Windows
Linux / Ubuntu
Confluence
Jenkins
Amazon Web Services
PDF generation
back to top
---
Experience
Agilitas developers have many years combined business analysis & development experience in a variety of sectors and business types:
Insurance and Investments
Banking
Shipping
Retail and Commerce
Web Application Development
We have undertaken many large projects working through all stages of the development life-cycle, working alongside Project Managers, Business Analysts, Developers, Testers and End-Users across the world.
Our bespoke systems produce output in a number of languages; English, Chinese, Spanish, Japanese and Arabic.
We are a dynamic and adaptable team and pride ourselves on developing innovative solutions to meet our customers needs.
Agilitas are commited to quality. Our quality policy can be found here.
back to top
---
Jobs
We don't have any vacancies currently, but we always like to hear from like-minded people who may be looking for a new challenge. Please contact us if you think that we have something to offer each other.
back to top
---
Products
Agilitas have produced a number of innovative solutions that can be used to streamline your business.
Writeon
Writeon is an cutting-edge application for completing PDF forms directly in the web browser.
Writeon is part of a new generation of first-class office applications. Account holders can host PDF forms in Writeon. These are completed by their customers online and returned directly via email.
back to top
---